Just starting out?
Begin here to learn how to create your account, organizations and projects. Continue reading to learn more about all of the features available in Wildlife Insights!
Create an Account
If you'd like to use Wildlife Insights to manage and share your camera trap data, you first need to set up an account. Currently, Wildlife Insights is in beta, which means that all new accounts must be approved before they are activated. Accounts are now being approved for members of our Trusted Tester program. Apply for our Trusted Tester program here.
Create an Organization
The first time you enter your account, you'll see that an organization has already been created for you. By default, you are assigned as Organization Owner. You can add organization details and change the organization name by navigating to the Organization Details page. This can be found by opening the "Projects List" tab on the left side of the screen or by scrolling down the main page to the area below "Project Name" and clicking the organization name. Once on the Organization page, you can navigate to the "Details" tab to edit your organization information.
Create a Project
To create a project, you can either
1) Open the "Projects List" tab on the left side of the screen and selecting the "Add new" button at the bottom of the tab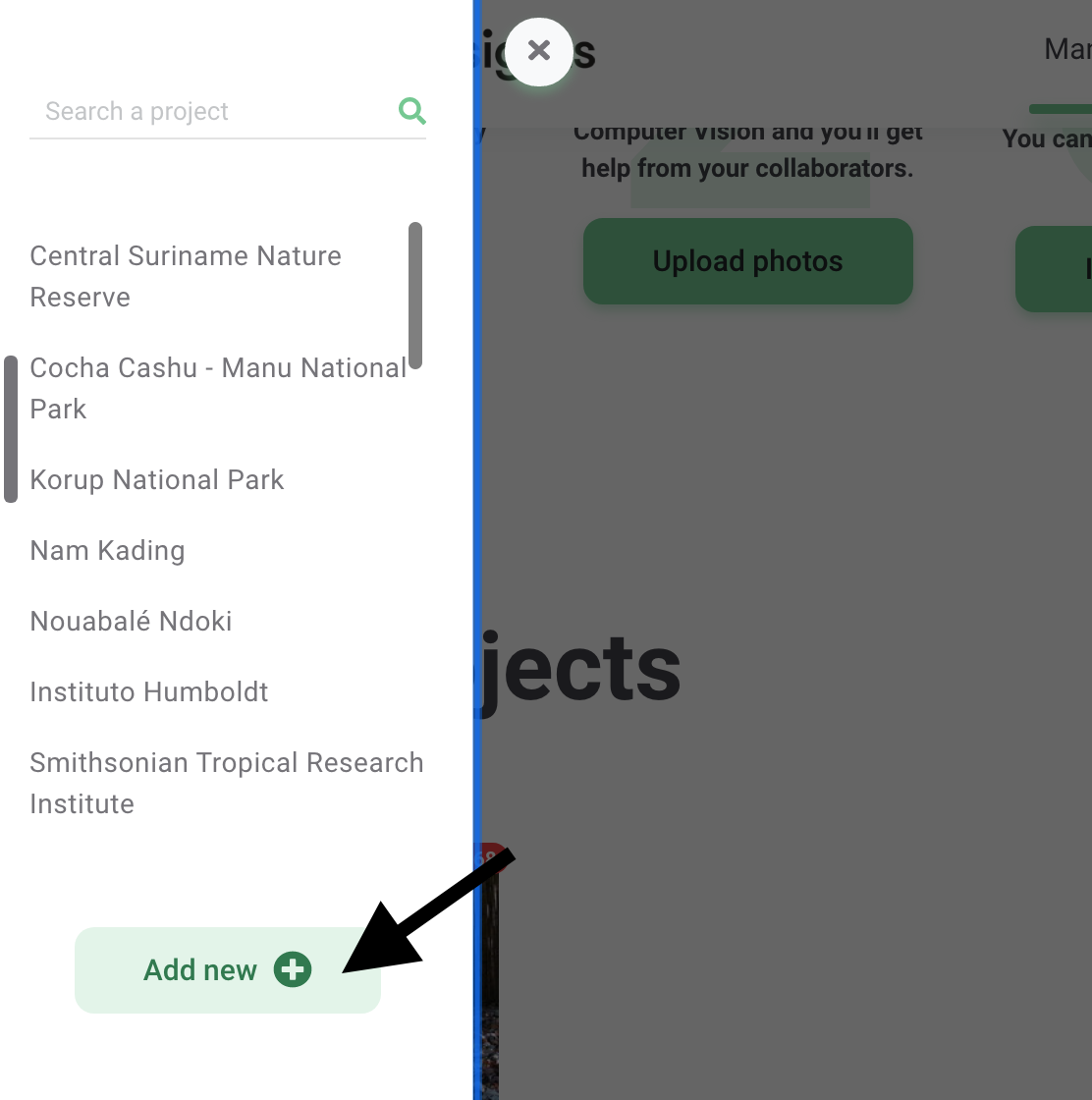 2) You can navigate to the homepage from anywhere in the platform by clicking on the "Manage" button in the top left hand corner underneath the Wildlife Insights logo. Once on the homepage, you can click the green "Create" button underneath the large green #1 and select "New project"