Start uploading directly to Wildlife Insights
If you have uncatalogued, new data, you can begin uploading by either:
1) Click on the green "Upload photos" button underneath #2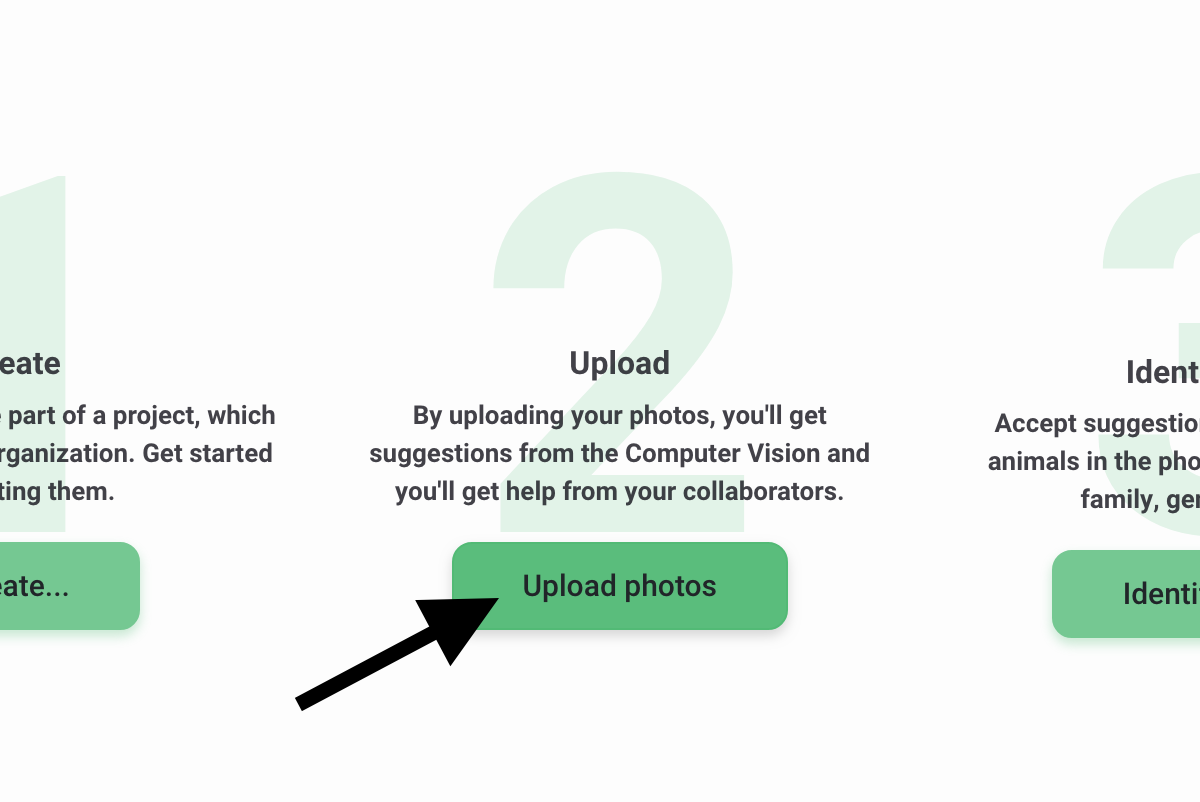 2) Click the green "Upload" button in the top right hand corner of the screen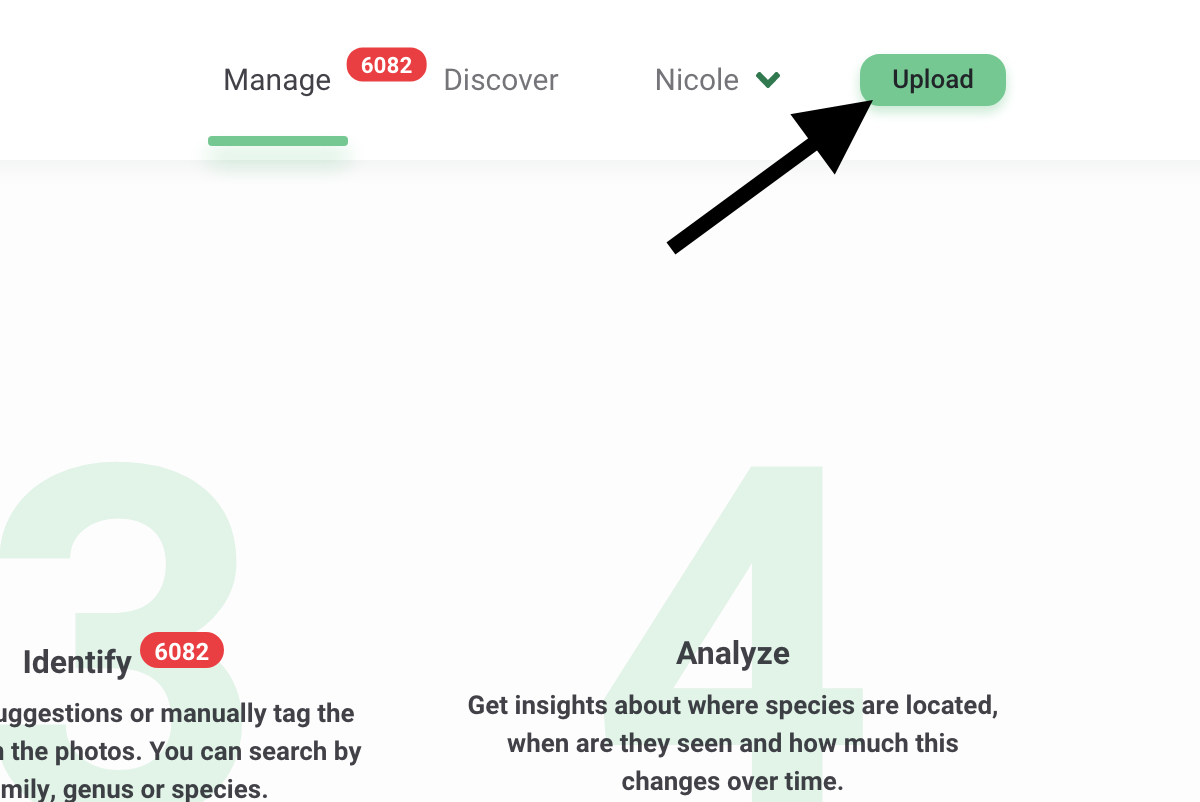 These buttons will open a screen for you to choose the images to upload. Once images are selected, a screen will appear and prompt you to select the project and deployment where you want to upload images. If you haven't already created a deployment, click on the "New deployment" button to enter the relevant information.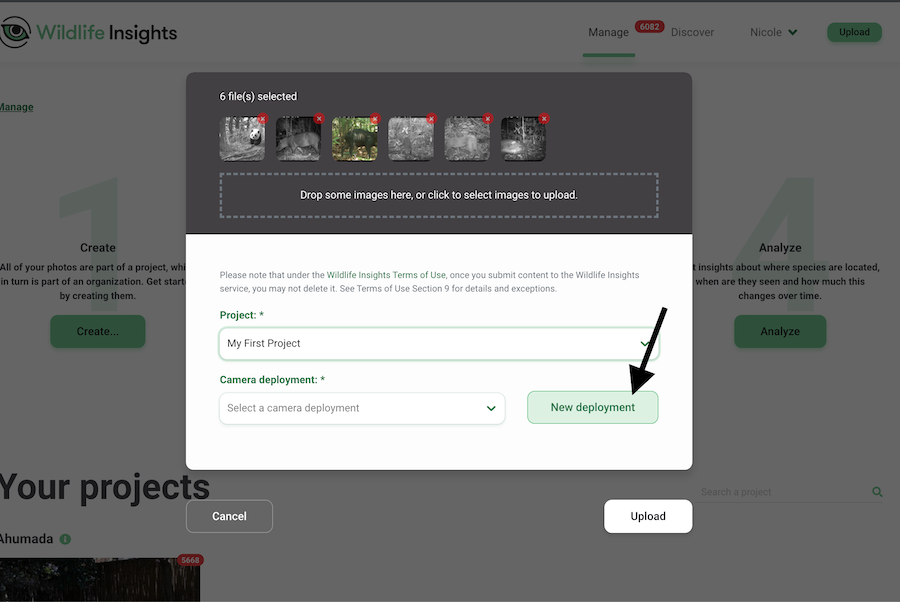 You will be prompted to select a location (or create a new location). The deployment name will be auto-created based on the information entered, but can be edited.
Click "Upload" to begin uploading images to the cloud and run images through the artificial intelligence species identification. While images are uploading, you can work on other tasks in Wildlife Insights. Upload progress will be shown in a notification at the bottom of the screen.
Once the upload completes, the notification at the bottom of the screen will show an "Identify" tab. Click this tab to see the uploaded images.