Wildlife Insights is built to meet your needs!
Keep reading to learn how you can customize the platform for your projects.
View identifications by common name or scientific name
The default display for identifications is to show scientific names. You can also choose to view identifications by common name. To select this option:
Navigate to your account details page by clicking on your name in the top right-hand corner of the screen
Click on Account details to access your account details and preferences
At the bottom of the screen, you'll see a tick box to Use common names.

When the tick box is checked, you will see common names displayed in the identification interface and will be able to search filters using the common name.
When the tick box is not checked, you will see the scientific name used in these instances.

Click on Save Changes to save your changes.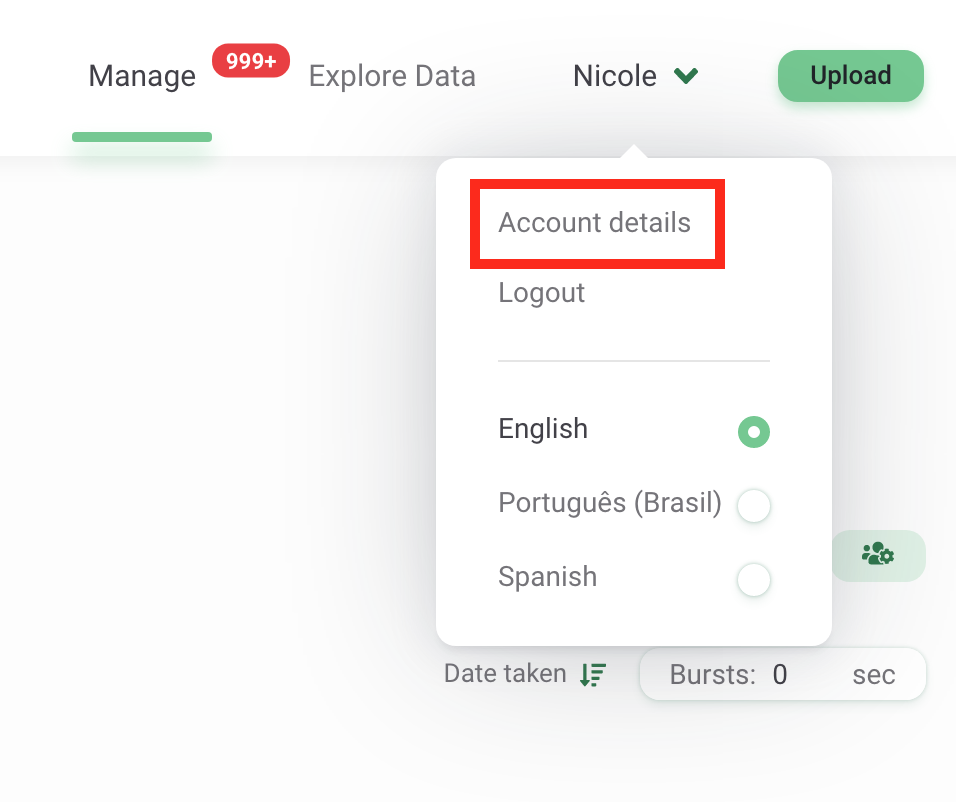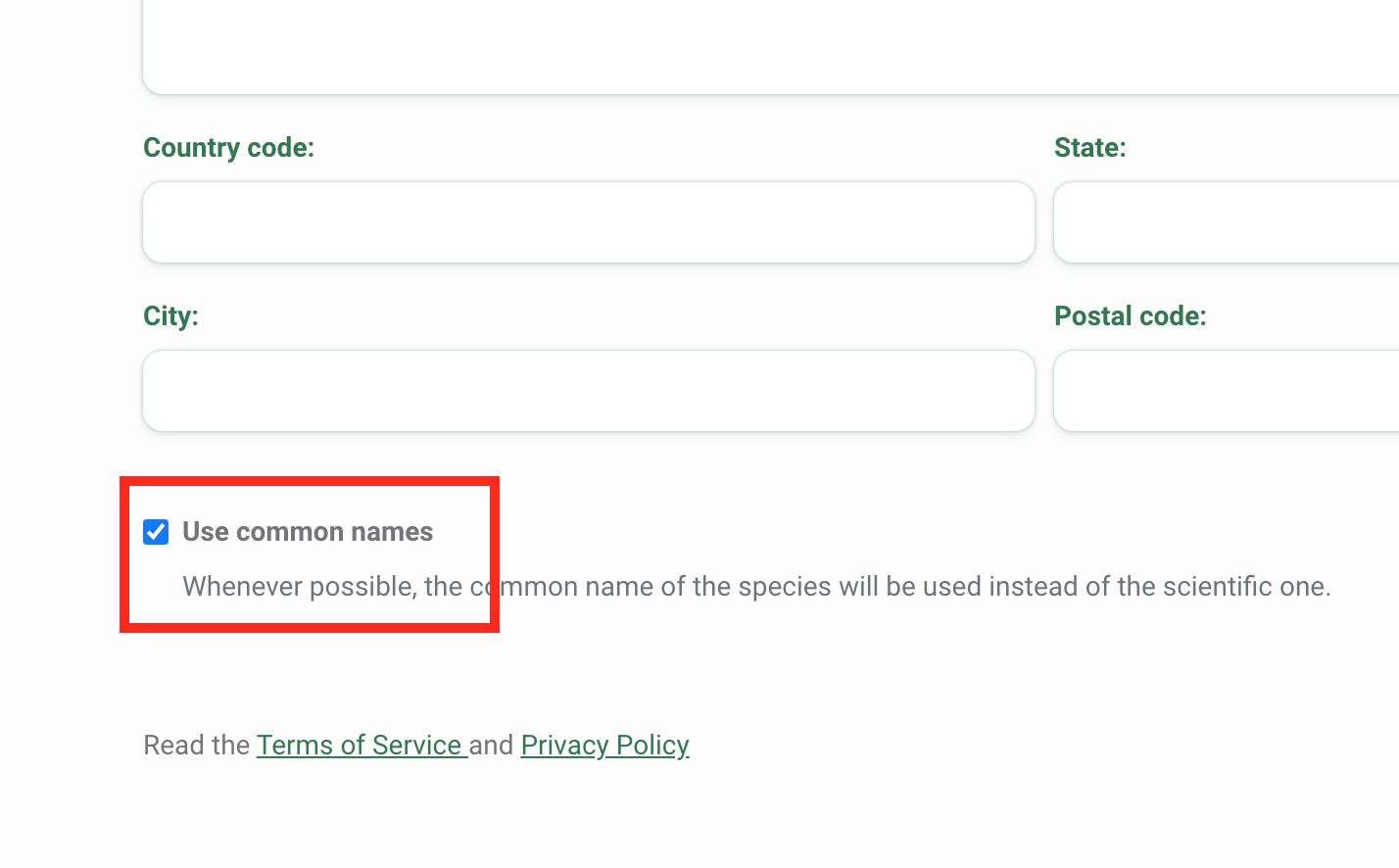 Delete all images displaying humans from a project
There are several options available to remove or hide images of humans in your project.
All images of humans will be visible in the Identify tab so that a user can confirm the identification.
By default, once an identification is confirmed with any human identification*, the image will not be visible on the Catalogued tab by any user with a project editor or viewer role. In lieu of the image, project editors and viewers will see a placeholder image (shown below).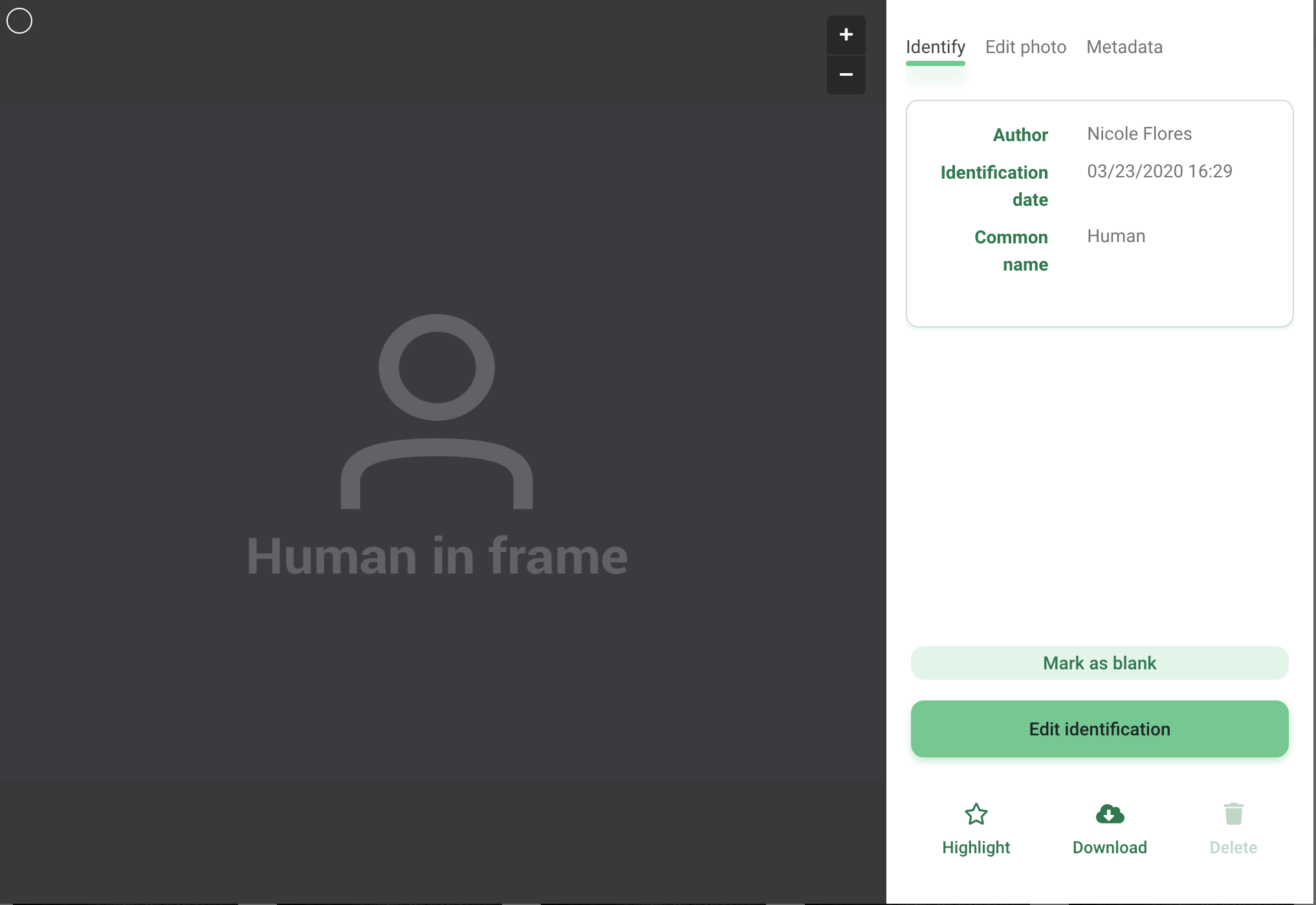 You can also choose to delete images of humans from your project so that none of the users in your project can see images of humans. To select this option:
Navigate to the Project Details page
Scroll down to the Settings box
Click the tick box next to the option to Automatically delete photos identified with humans
Click on Save Changes
*Human identifications include the following options:
Homo sapien
Human-camera trapper
Human-hunter
Human-researcher
Human-pedestrian
Human-maintenance crew
Human-park ranger
Human-resident
Human-tourist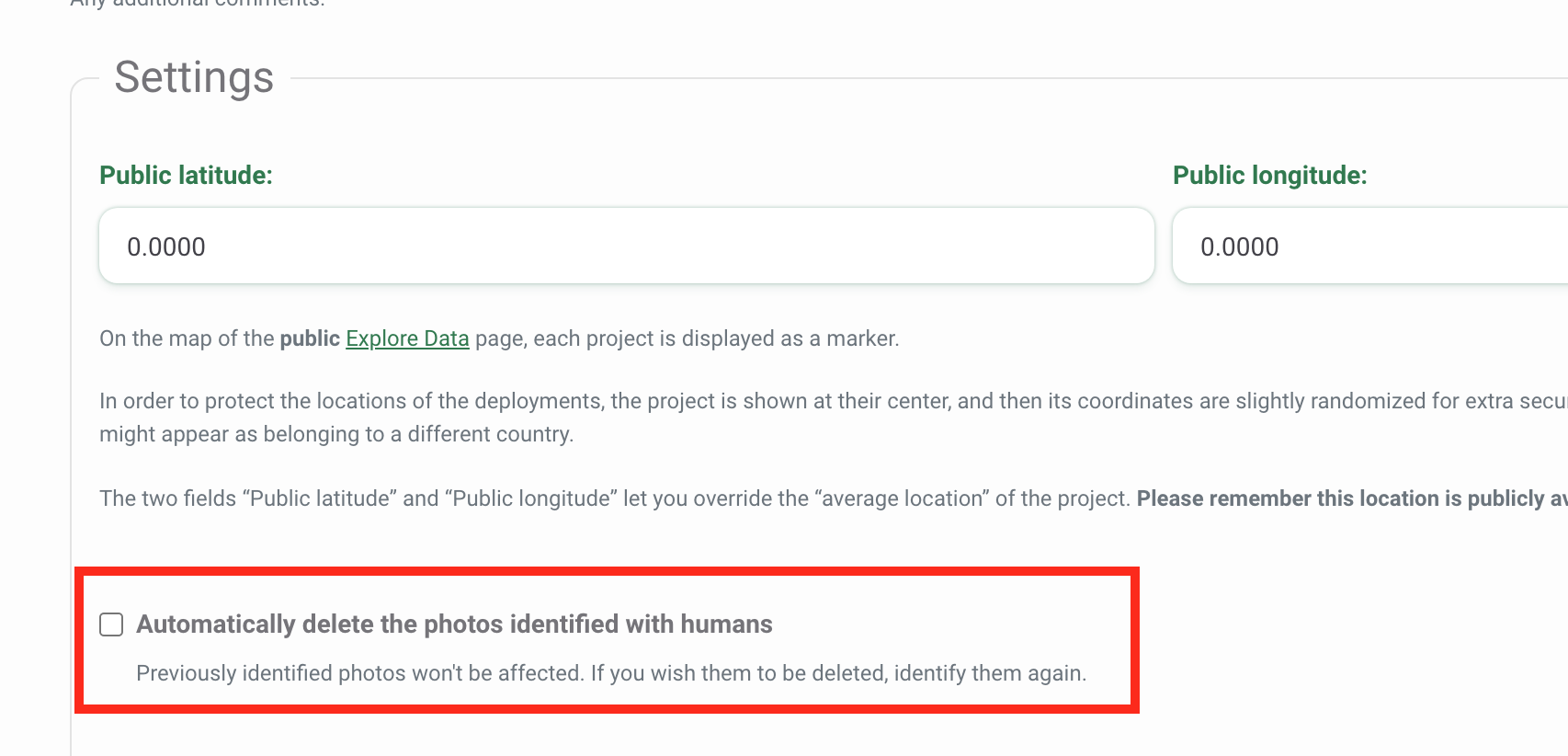 Set the public location of your project
All projects in Wildlife Insights are displayed on the publicly accessible Explore page. The location displayed on this map is determined by calculating the average of all locations in the project. In some instances, projects may be located near a country border and the average location may occur in a different country. You may choose to override the default public location by entering the latitude and longitude in Project Details.
Navigate to the Project Details page
Scroll down to the Settings box
Enter latitude and longitude values
Click on Save Changes