Wildlife Insights is built to meet your needs!
Keep reading to learn how you can customize the platform for your projects.
How to view identifications by common name or scientific name
Navigate to your account details page by clicking on your name in the top right-hand corner of the screen. The drop down menu will show Account Details. Click on the link to access your account details.
At the bottom of the screen, you'll see a tick box to Use common names. When the tick box is checked, you will see common names displayed in the identification interface and will be able to search filters using the common name. When the tick box is not checked, you will see the scientific name used in these instances. Click on Save Changes to save your changes.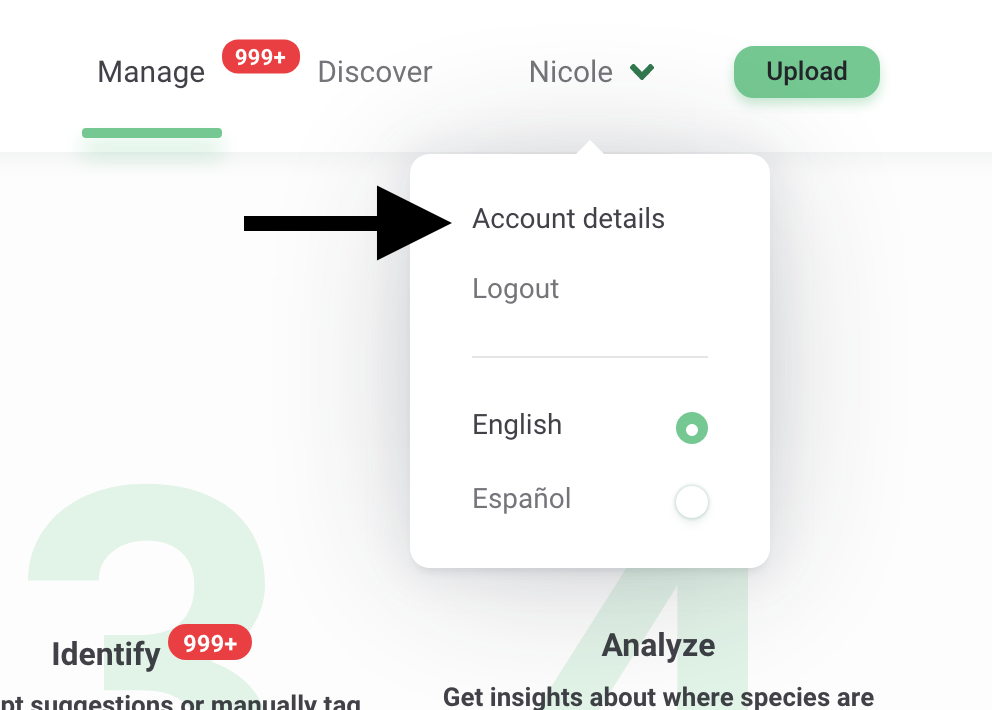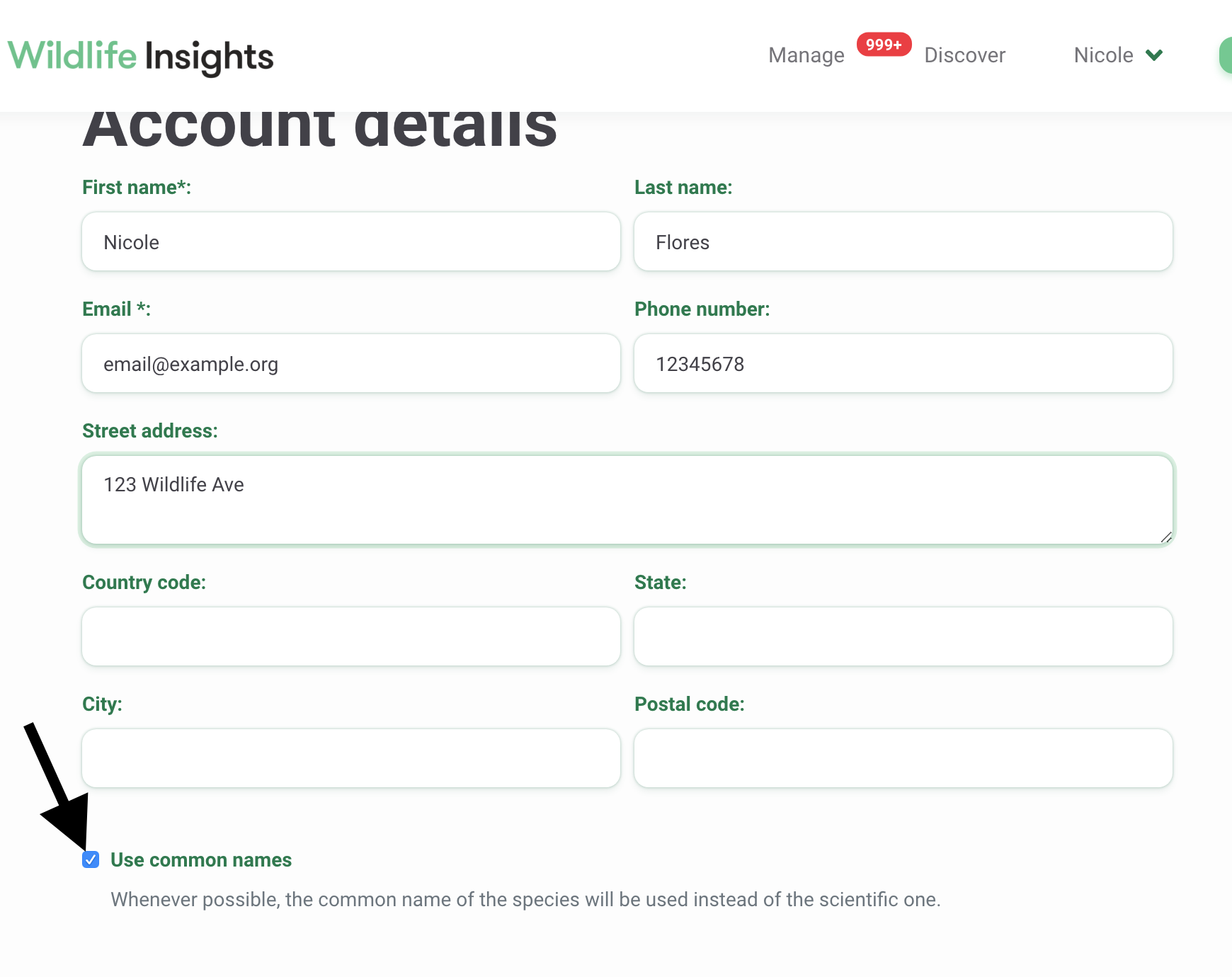 How to delete all images displaying humans from a project
Navigate to the Project Details page and scroll down to the Remarks field. Right below the Remarks field is an option to automatically delete photos identified with humans. If this option is chosen, any newly uploaded image that is verified by a user as containing a human will be deleted from the project so that no user will be able to see the image.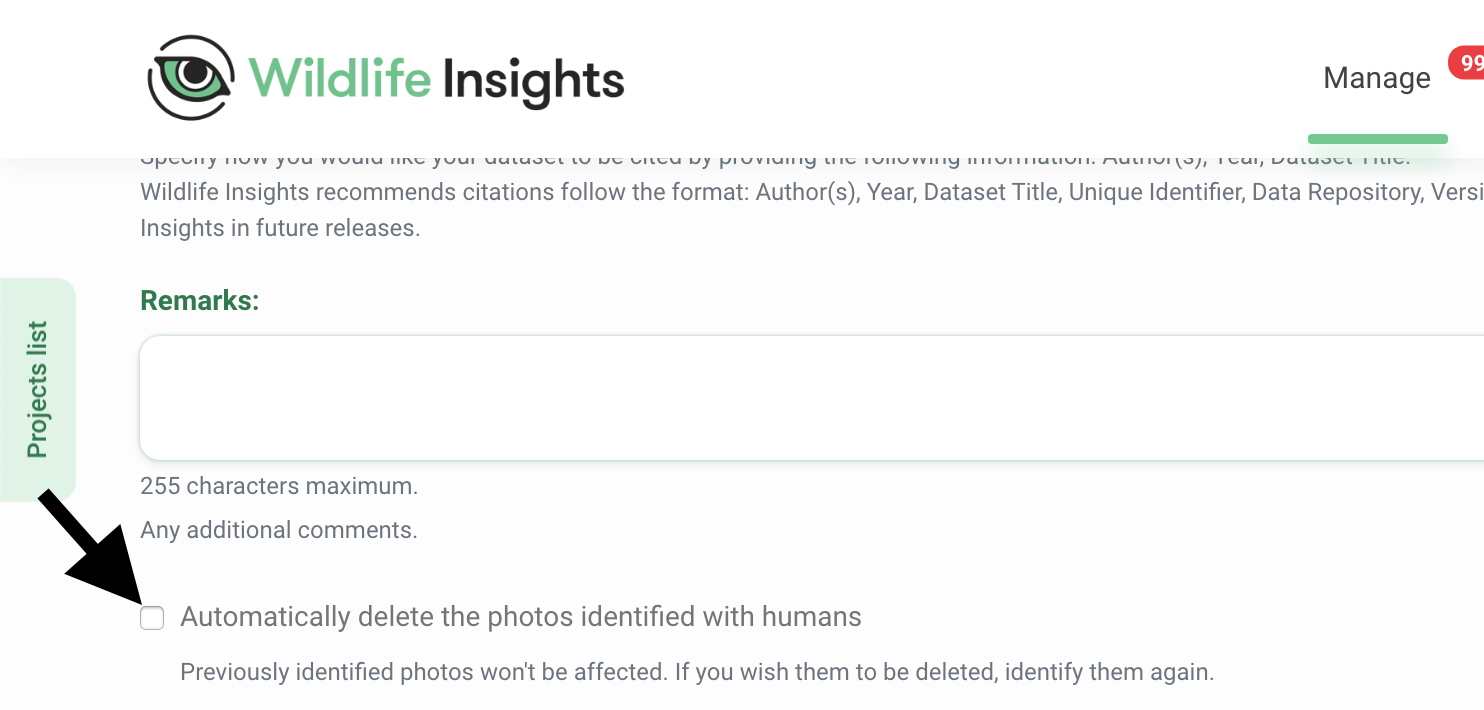 How to edit Camera information
Navigate to your Organization Details page and scroll to the bottom of the page. You'll find a list of the cameras associated with your organization. Click on the green "Edit" button to edit any one of the camera details, including Camera name, model, etc.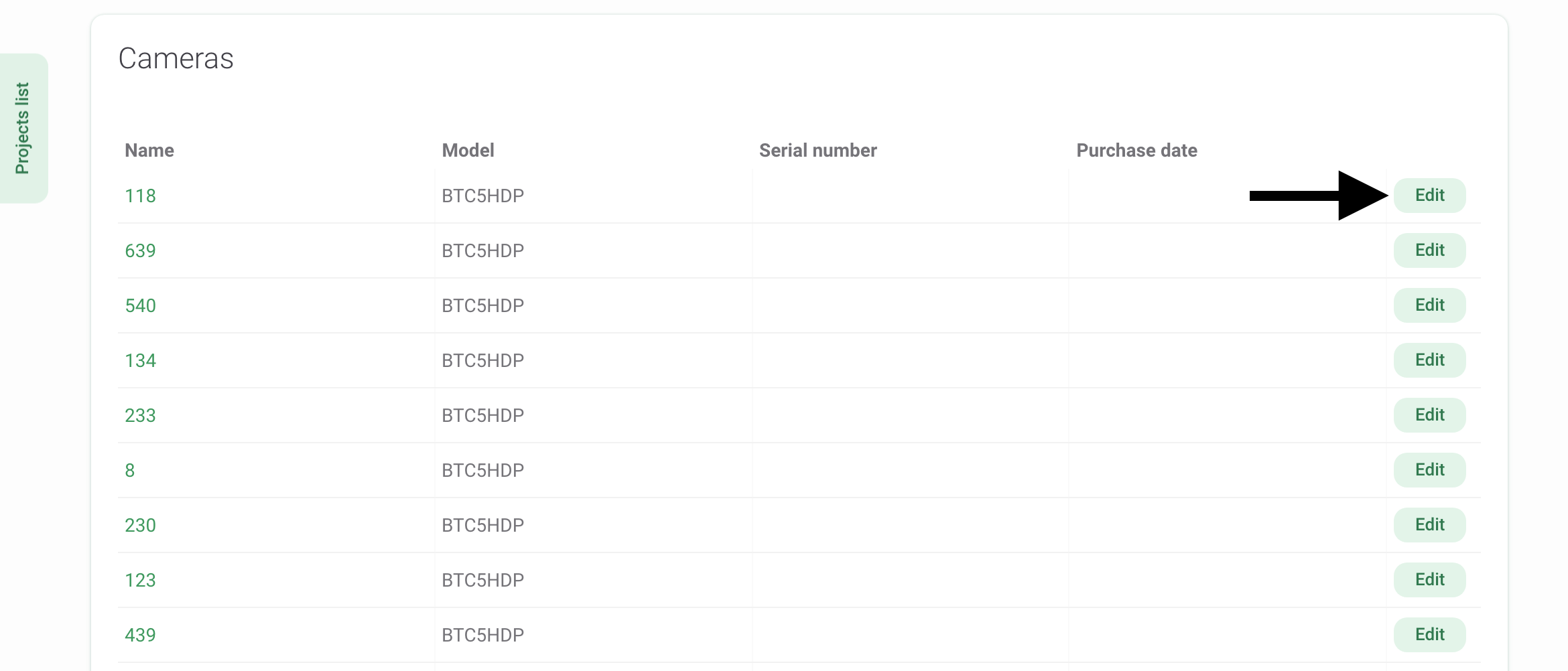 How to create and edit a Location
Locations can be created when you upload images into Wildlife Insights. On the upload screen, you'll be prompted to choose a project to upload the images to. To create a new location, click on New Deployment. Click on New Location. You'll be prompted to enter the latitude, longitude and location name, in addition to new deployment information.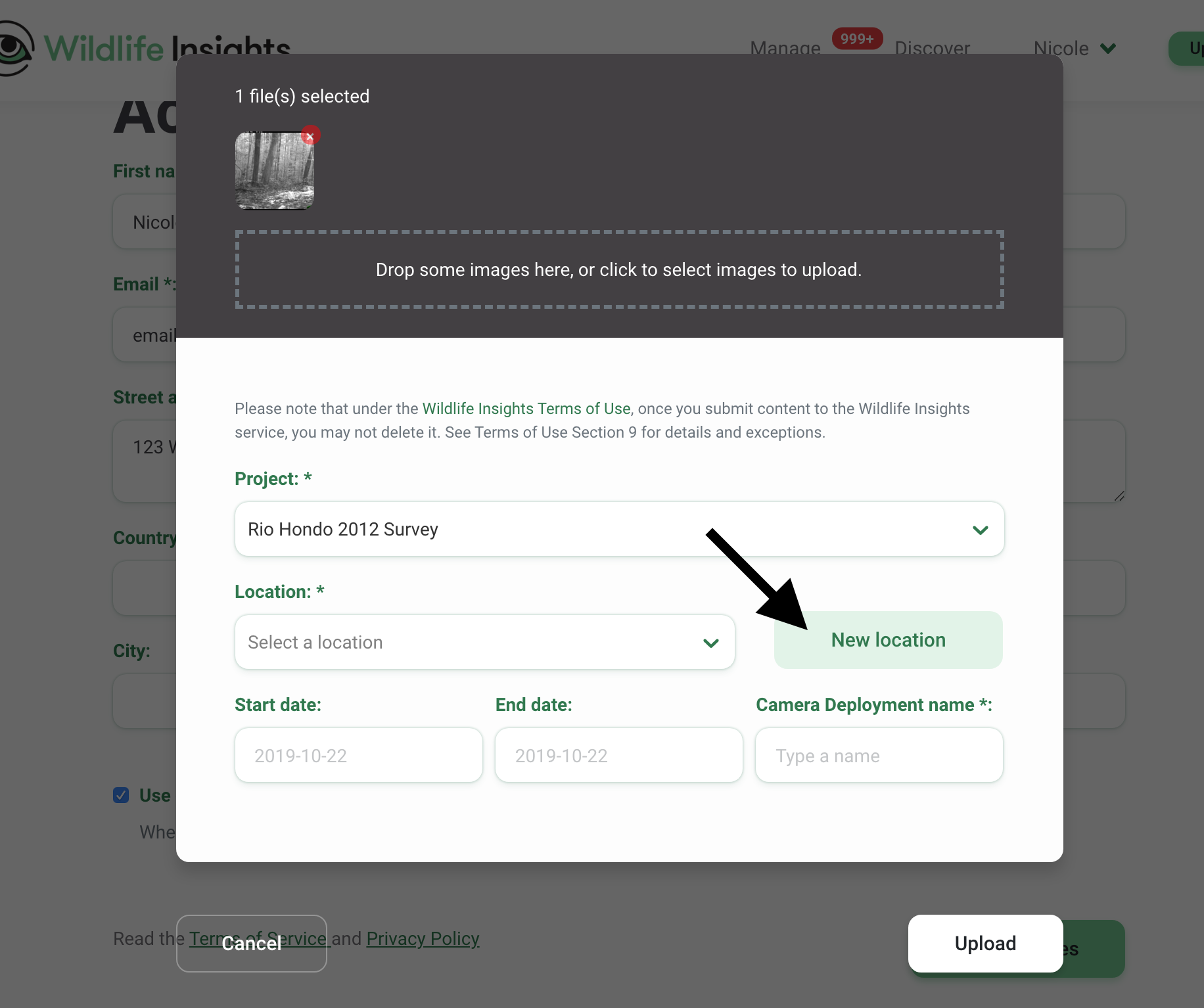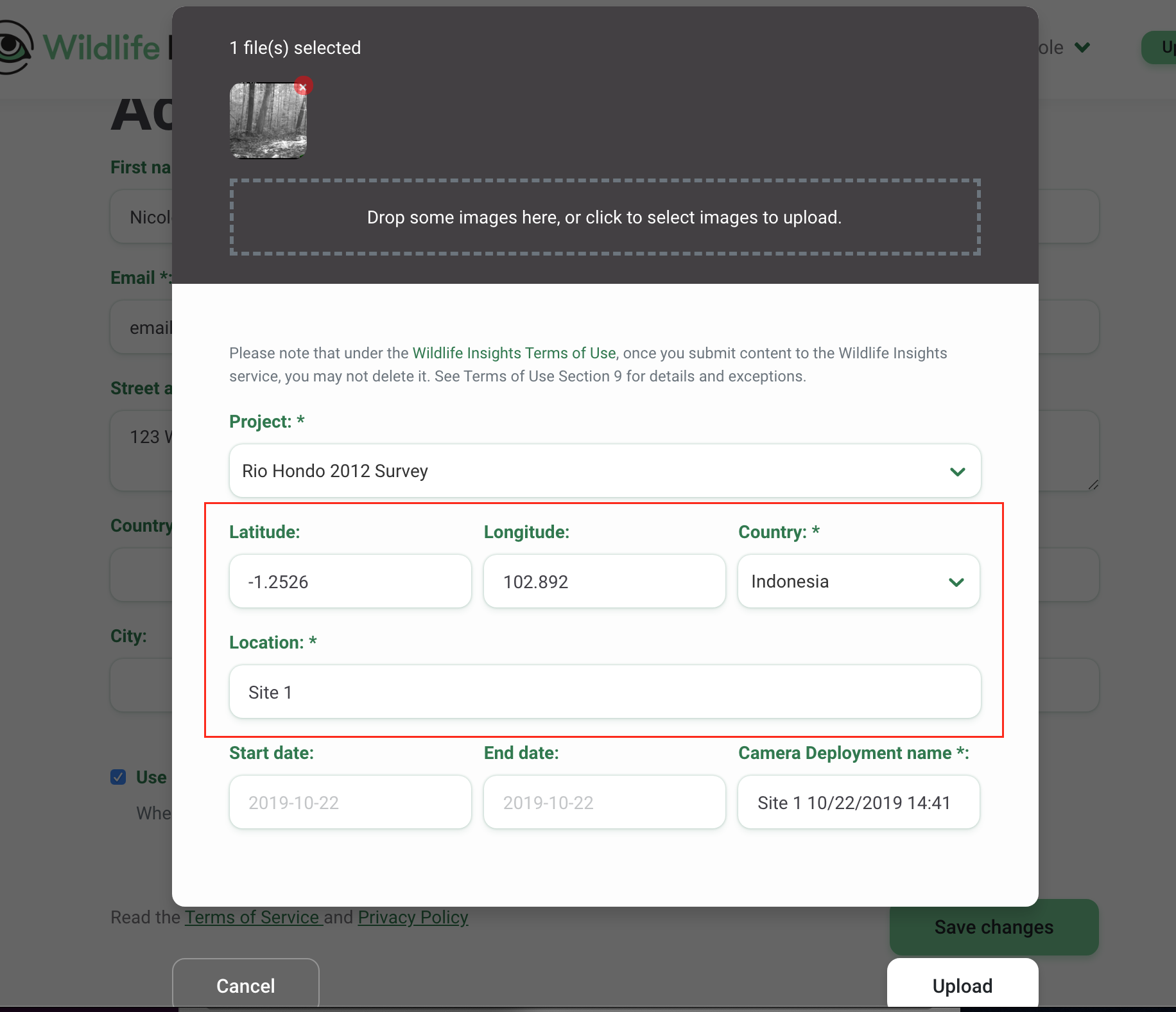 How to edit Location information
Wildlife Insights defines locations as the physical position in space (latitude and longitude) of a camera trap device. To edit the locations of a project, navigate to the Project Details page. Scroll to the bottom of the page until you see a map within a box titled Locations. You will see the Location names, country, latitude and longitude of locations within your project. To edit a specific location, click the green Edit button the right of any record. Once your edits have been made, click on Save Changes to save your edits.