Customize how you share data
While Wildlife Insights is committed to open data sharing, we also recognize that revealing certain sensitive information may increase the risk of threat for species and that some users may wish to keep data private for a period of time. Learn how you can set controls to limit access to your datasets.
Licensing your Data
For each project, data providers may choose to license data under Creative Commons licenses:
Images may be licensed under CC0, CC BY or CC BY-NC.
Metadata is licensed under either CC BY or CC BY-NC.
If data is licensed under CC BY NC 4.0 or CC BY 4.0, any use of that data requires attribution. It is the responsibility of the data provider and user to ensure proper attribution.
For more information on licensing data, please see our FAQ page.
To assign a license to a project, navigate to the Project Details page and scroll down. Below the Start Date field, you'll see two fields for Metadata License and Photos License. Select one of the options from the dropdown menu.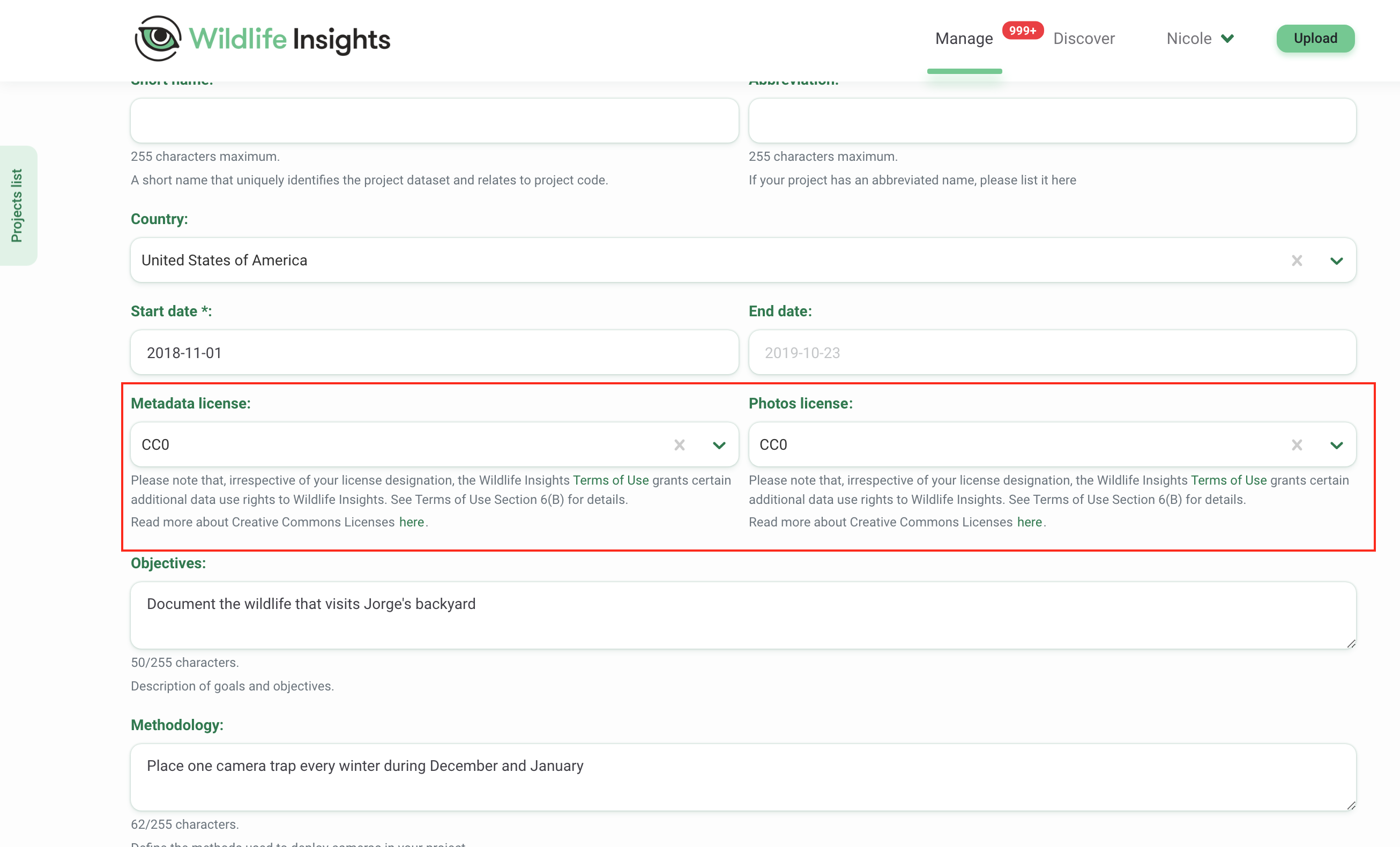 Sensitive Species
For any sensitive species, Wildlife Insights will obfuscate the location so that the exact location cannot be determined from the data. Images may be available publicly, but will only be associated with the project. Wildlife Insights and WI Core Partners may use sensitive species data to create derived products but will never expose the underlying location data.
For more information on sensitive species, please see our FAQ page.
Embargoes
All data from Wildlife Insights core partners will be shared with the public when the platform is released. However, some users may want to keep data private to comply with legal requirements or to publish research. Those users will be able to embargo data for a period of up to 24 months of time. The embargo begins on the date a deployment is created and is measured separately for each deployment. A user may request up to two extensions of up to 12 months each (24 additional months and 48 months total. Project metadata will be available publicly for any embargoed projects and all images will eventually become public, unless images contain sensitive data.
To embargo data, navigate to your project details page and scroll down. Below the Credit Line field, you'll see a field with an option to embargo up to 24 months. Once an embargo is entered, you'll be prompted with an option to authorize Wildlife Insights and WI Core Partners to use your embargoed data for aggregated products for peer-reviewed publications.
For more information on embargoed data, please see our FAQ page.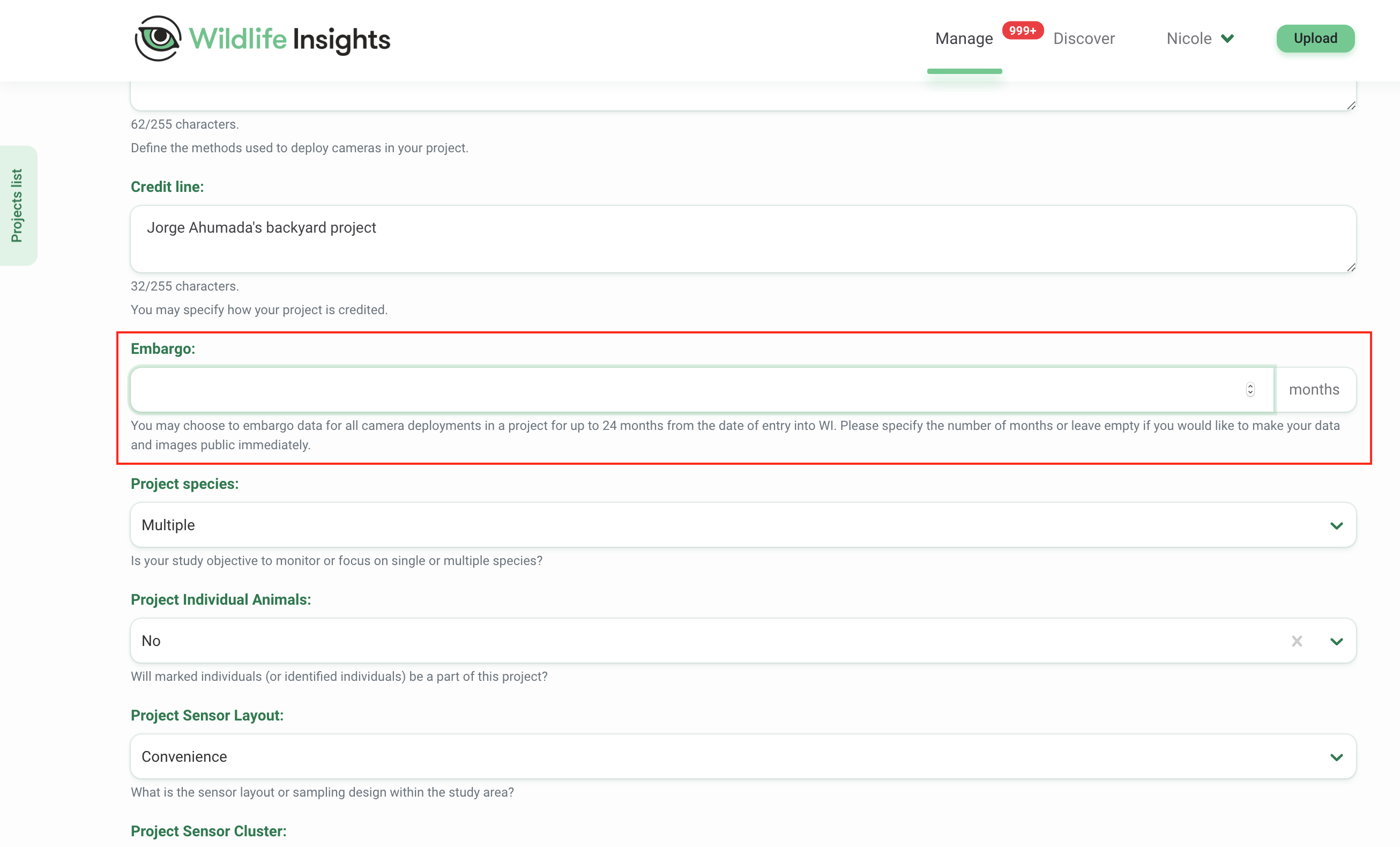 Images of Humans
Any image of a human will not be publicly available on WI, although the user may still store and analyze these images. WI will provide tools to remove any image containing a human from searches and will provide an option for users to delete images of humans. Metadata (e.g. time, location) associated with images of humans will remain publicly available on the platform.
For more information on human images, please see our FAQ page.