Public project pages
Wildlife Insights creates a public project page for each project that displays basic information about the project.
Accessing the public project page
The public project page is accessible by navigating to the Explore page. Each dot on the Explore page represents one project. You can use filters to find a specific project or use the map to navigate to a particular area. Click on any dot to view basic statistics from the project.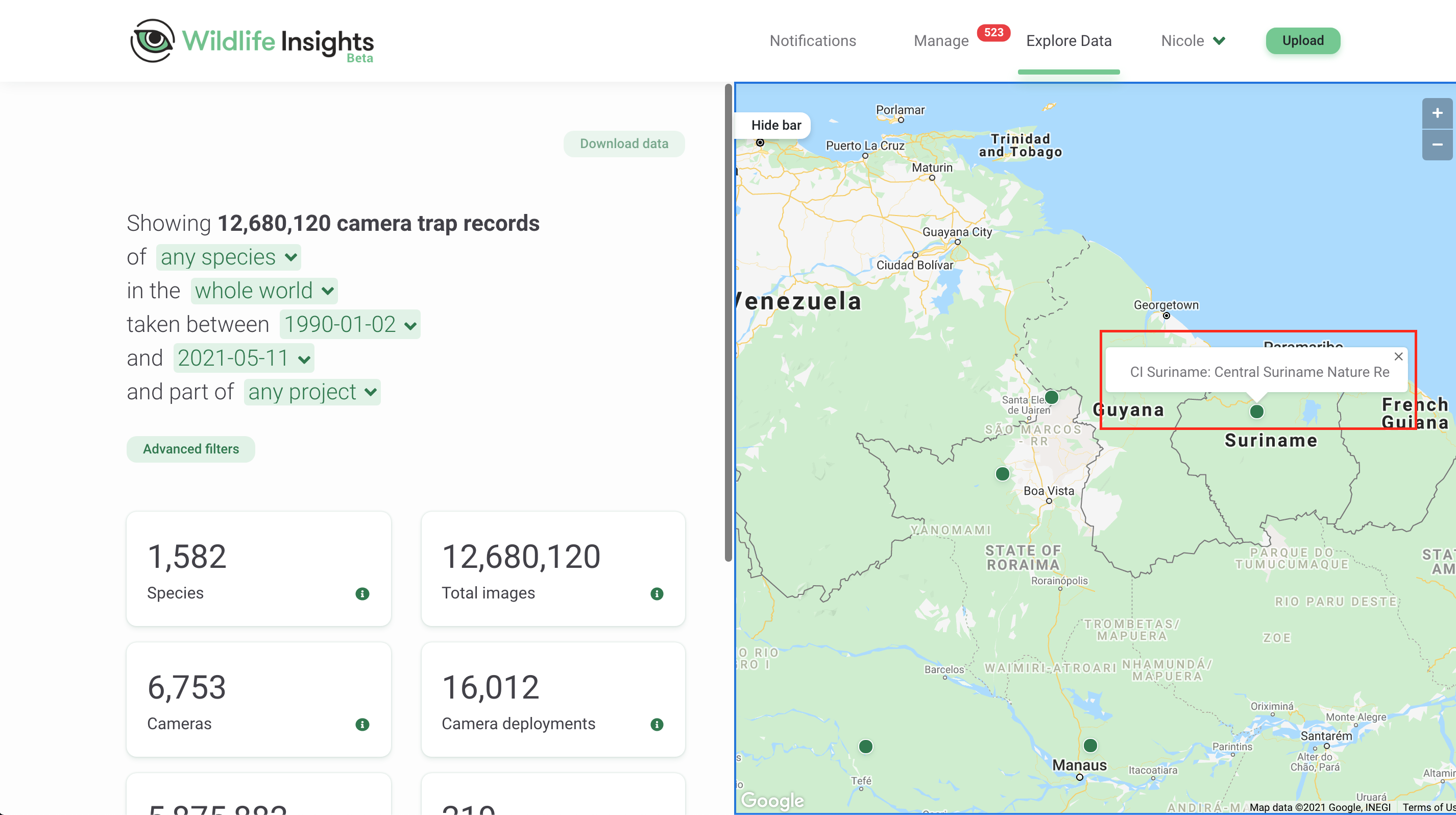 To view the more detailed public project page, click on the See details button on the top right hand corner of the project details pane. This will bring you to a full screen window displaying full project details. This page is visible to any Wildlife Insights user.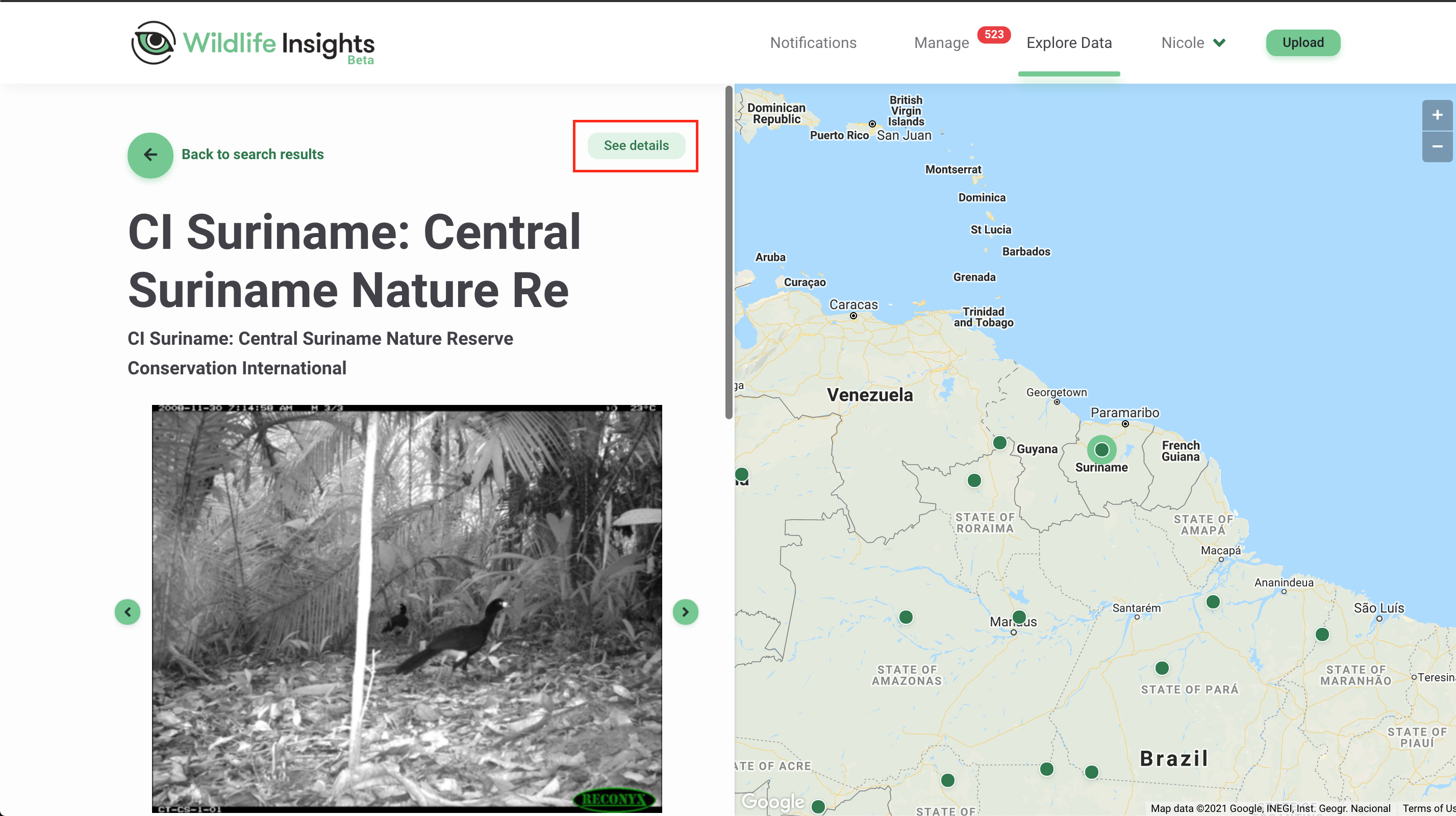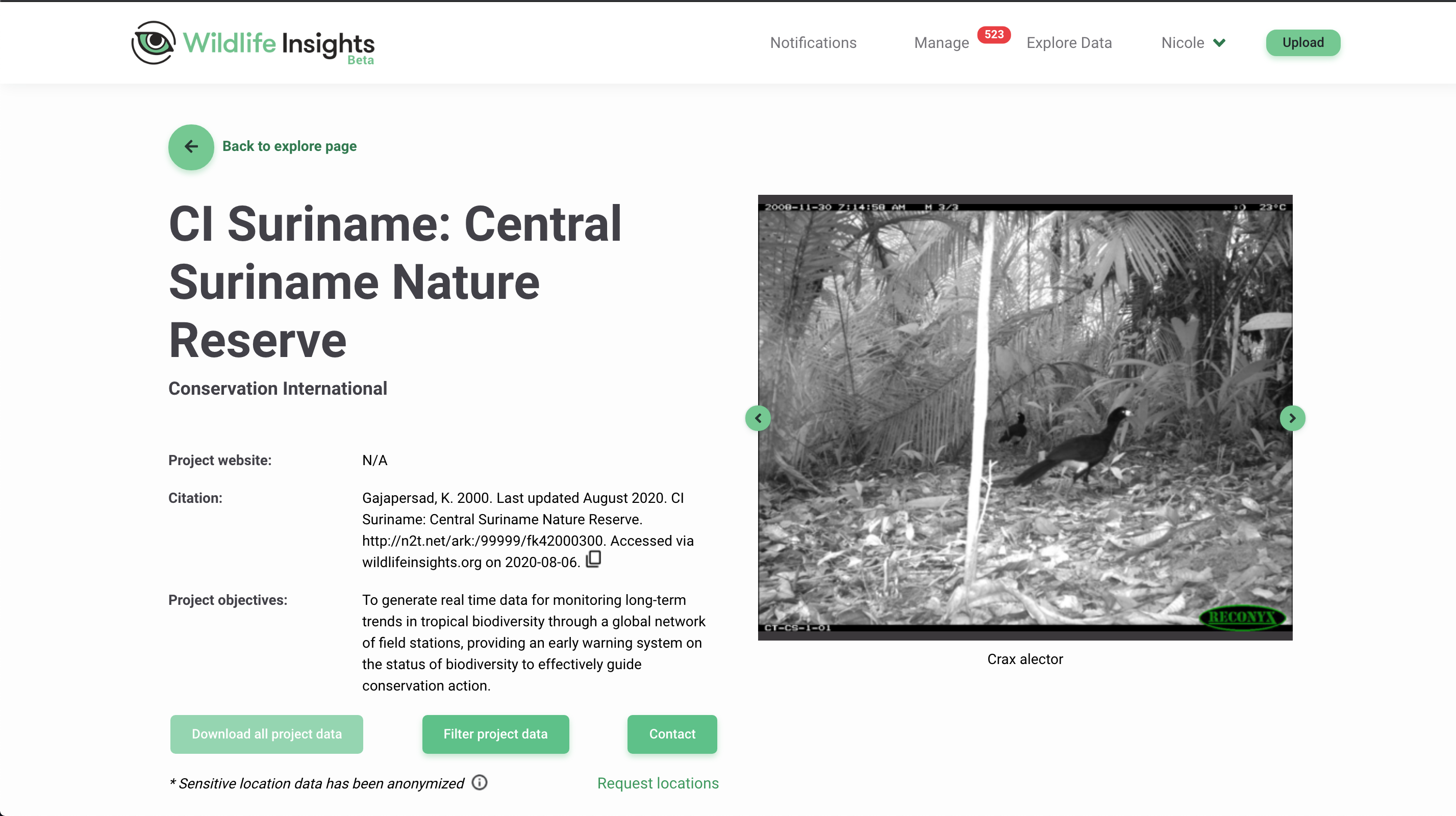 What information is displayed
The information displayed on the public project page includes:
The project name;
The organization name;
The project's website, if available;
A citation generated by Wildlife Insights:
Project objectives;
Methods for Wildlife Insights registered users to contact project owners, request sensitive information, and download the project data (if the project is not embargoed);
Project metadata including acknowledgements;
Basic project statistics.