Bounding Boxes
Bounding boxes explained
Bounding boxes detect the presence of objects in an image. The Wildlife Insights object detector may return one, many or zero bounding boxes on an image.
This is where your input matters! Your responses and identifications will help create a rich training dataset that combines bounding boxes with species identifications.
The current Wildlife Insights AI model does not predict species identifications within bounding boxes. It is possible that you will encounter situations like:
There is a bounding box but the model returns "No CV Result".
There is no bounding box but the model returns some identification.
There are multiple bounding boxes and the model returns only one identification.
When is bounding box correct?
Anytime you upload an image to Wildlife Insights, the AI model will scan the image to detect objects. Bounding boxes will be displayed around any object found. We need your input to determine whether or not the bounding boxes were correct or not.
Answer YES if:
Every animal has a box around it: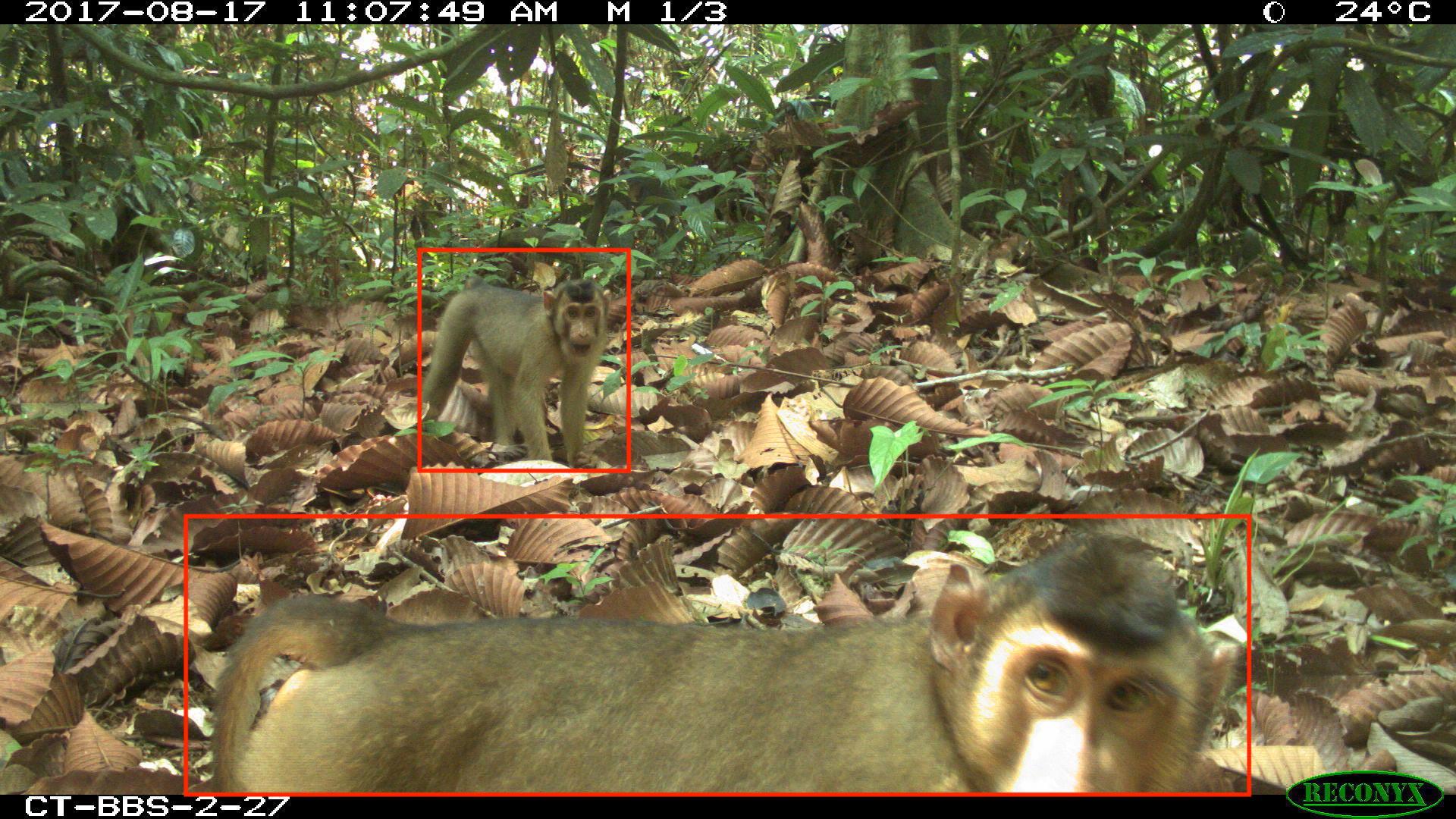 Every animal has a box around it but there are boxes with no animal in it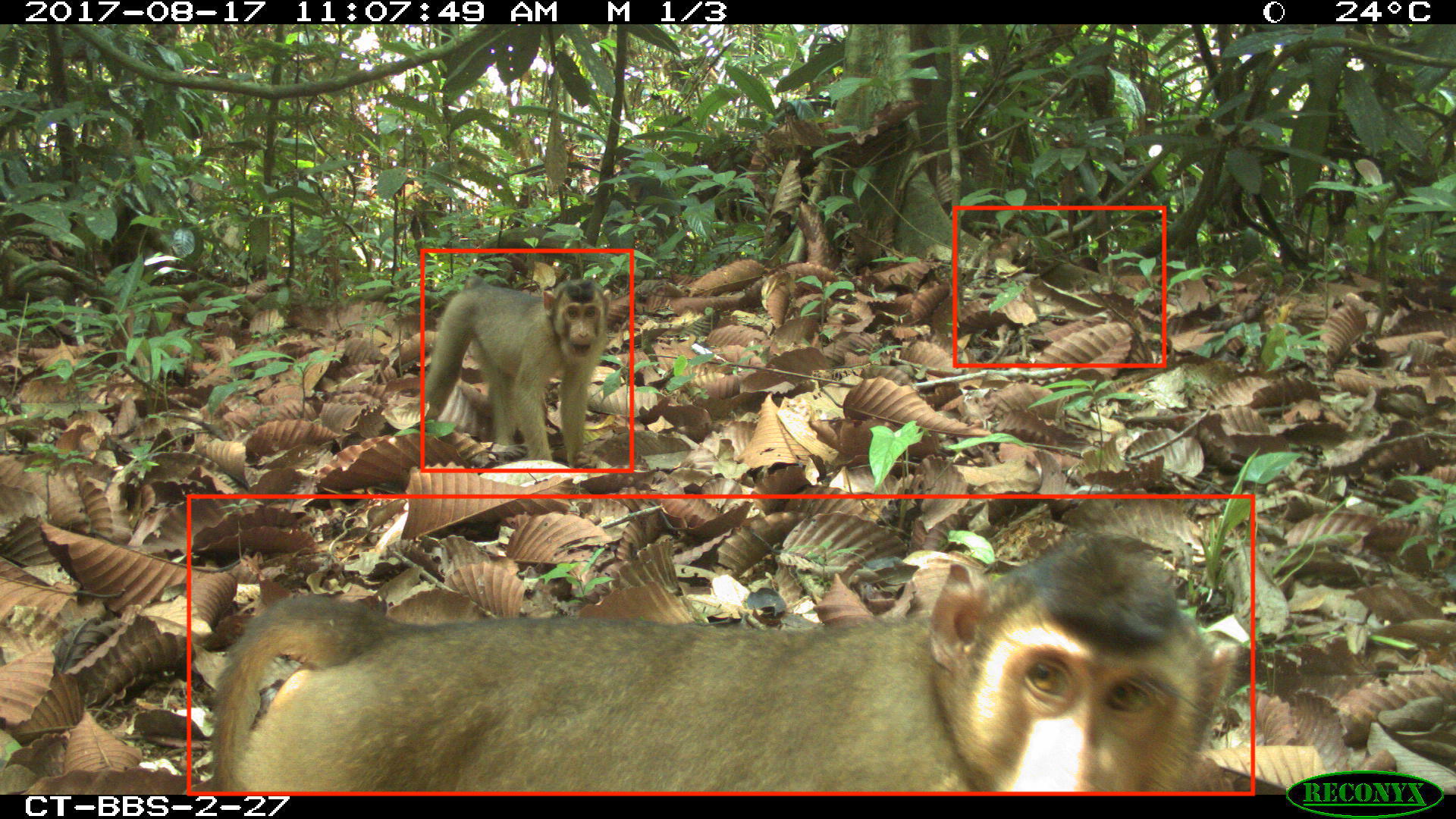 An animal is mostly within a box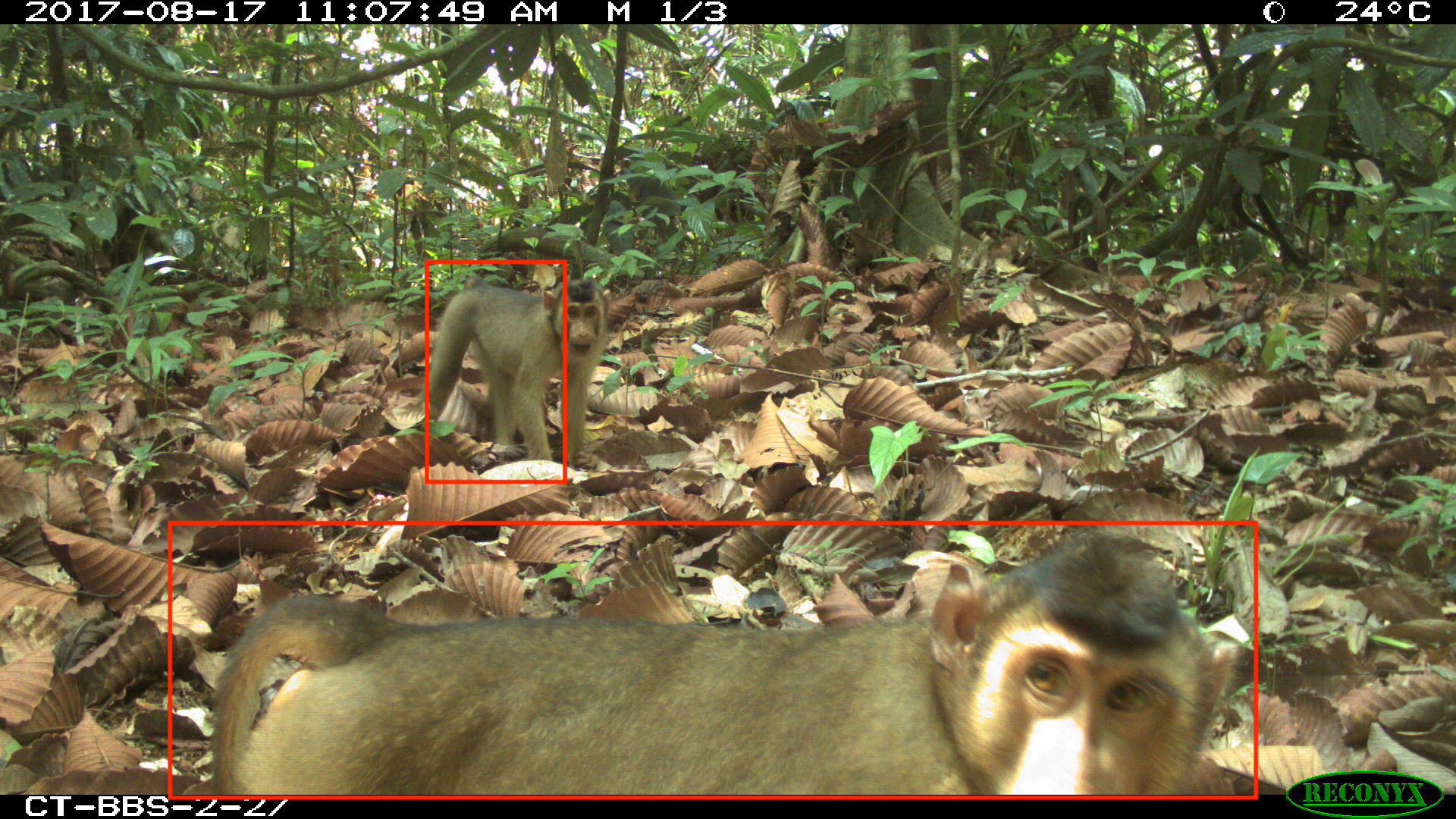 There are multiple boxes around one animal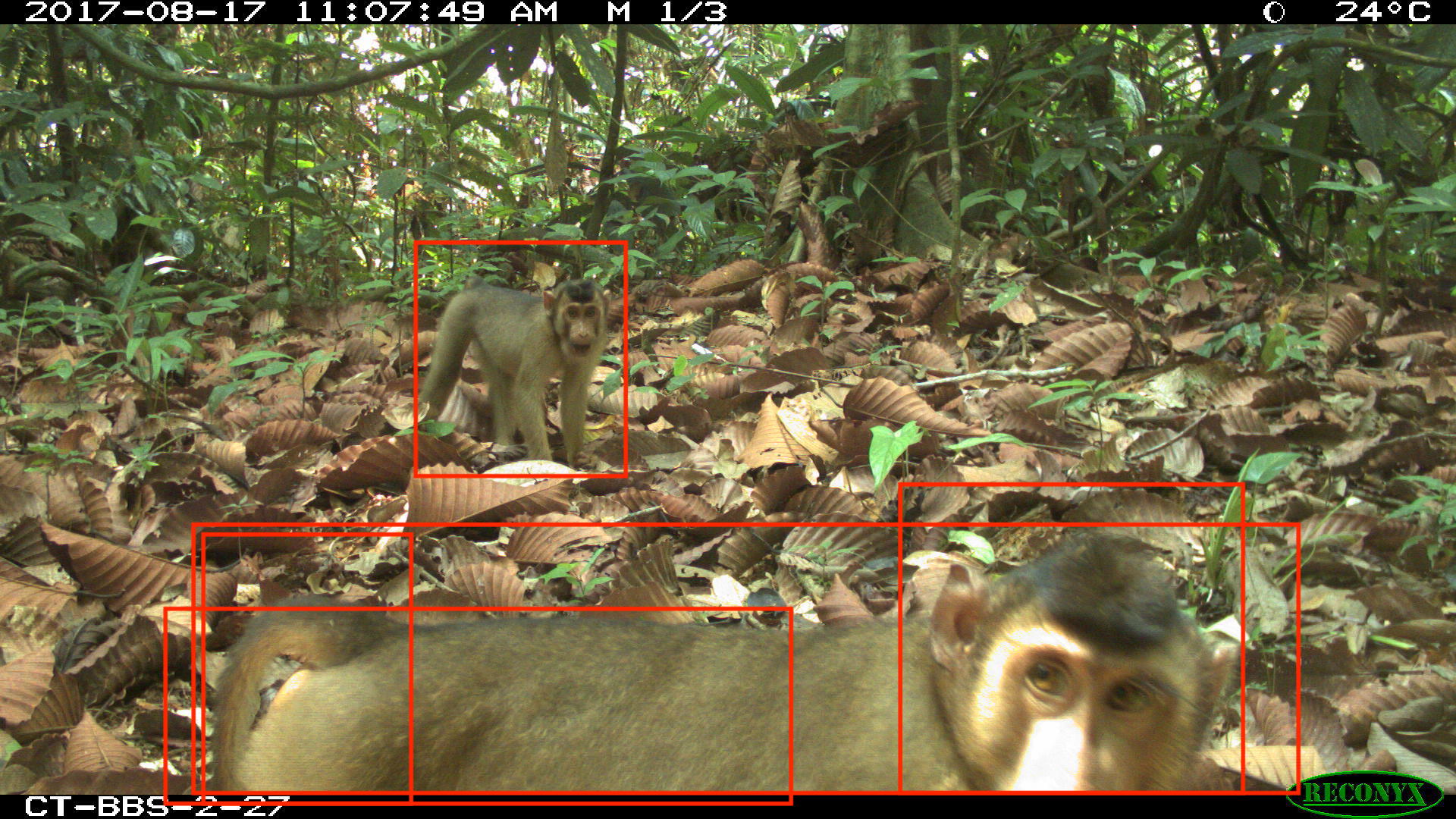 Some animals have a box around it but other animals do not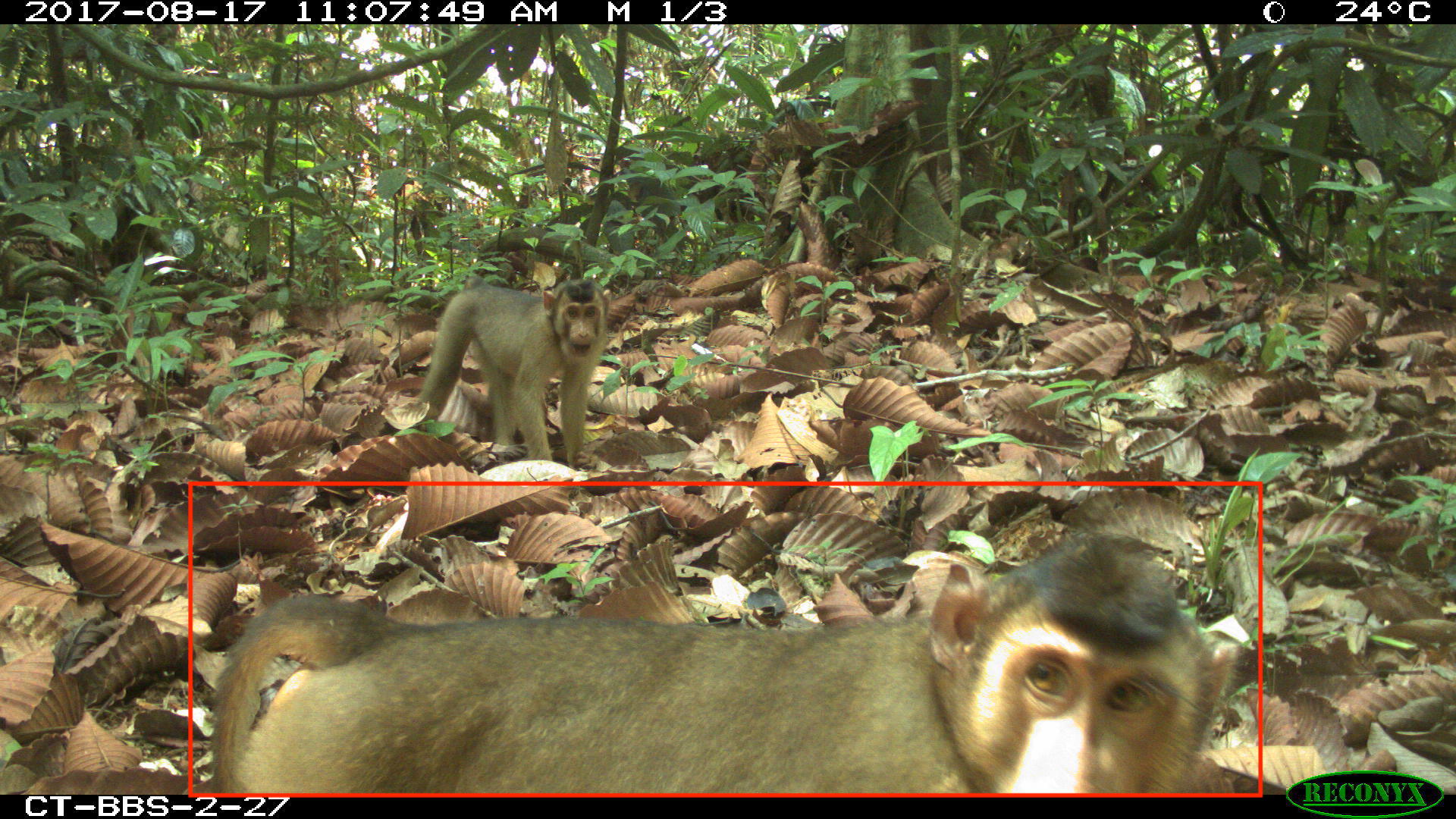 An animal is mostly outside of the box