**NOTE: The analytics in Wildlife Insights are currently available to select users only. A wider release to all users will be announced in the near future. Join our community to stay up to date.
Choose the analyses that you want to run by selecting and unselecting the checkbox next to the name of the analysis. Below each option is a short description of the analytic. You can select Species Analytics (i.e., analyzing outcomes for one or two species at a time) or Community Analytics (i.e., outcomes across the community of species you selected).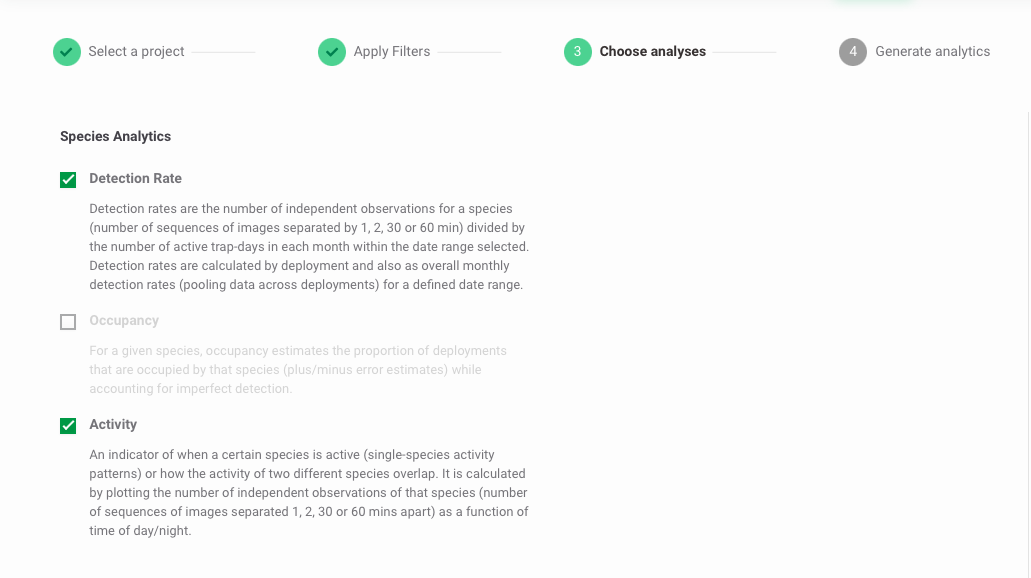 Once you're done with your selection, click on the green "Generate Analysis" button. This will produce a pop-up window where you will name your analyses.